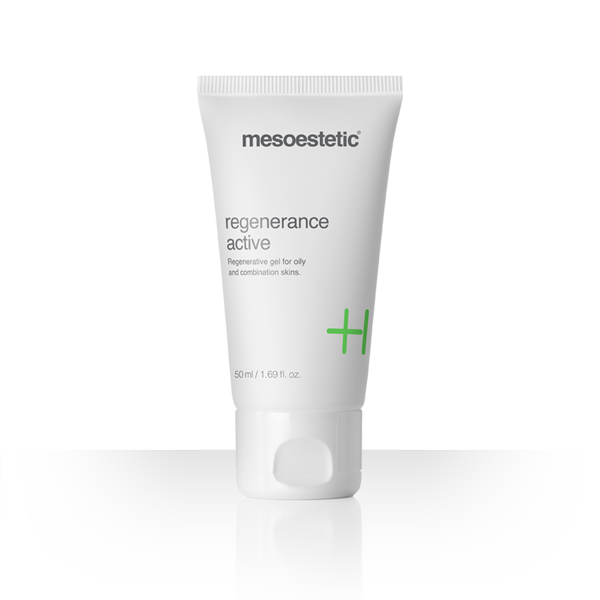 COSMECEUTICAL SOLUTION BY MESOESTETIC®
Non-greasy moisturizing gel for combination skin types. Thanks to its excellent regenerative power, it is capable of restructuring the surface layers of the skin, giving it elasticity, softness and smoothness. The combination of its active ingredients prevents wrinkle formation and has an immediate smoothing effect.
Details of regenerance active
Active ingredients
Collagen
Powerful moisturizer with firming and anti-wrinkle action.
Plant-based placenta
Stimulates cellular regeneration.
Elastin
Tightening and restructuring.
Lecithin
Moisturizing, emollient and protective.
Indications
Indications
Facial moisturizing for treatment of combination, oily and seborrheic skin types. In skin types that due to their secretory characteristics require non-greasy moisturizing products, regenerance active can take the place of hydra-vital factor k following a treatment that produces temporary dehydration.
Instructions for use
Morning and night
Apply twice a day, morning and night, following cleansing and toning of the bust area, neck and face using a gentle massage until completely absorbed. In the morning, it is essential to complement the treatment by applying moisturizing sun protection or dermatological sun protection.