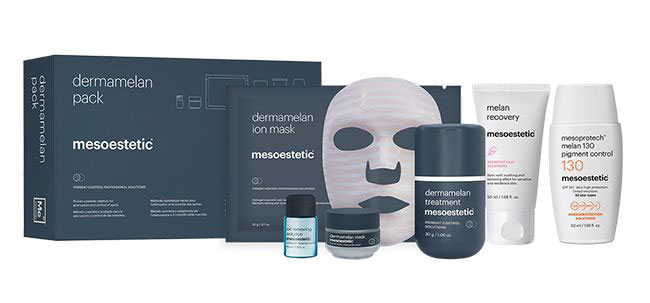 dermamelan pack
PIGMENT CONTROL PROFESSIONAL SOLUTION BY MESOESTETIC®
World's top medical depigmentation treatment.
Its unique and innovative formula safely and efficiently removes existing spots and prevents their reappearance, maintaining them under control for a long-lasting outcome.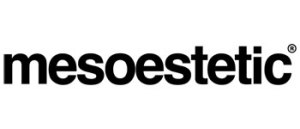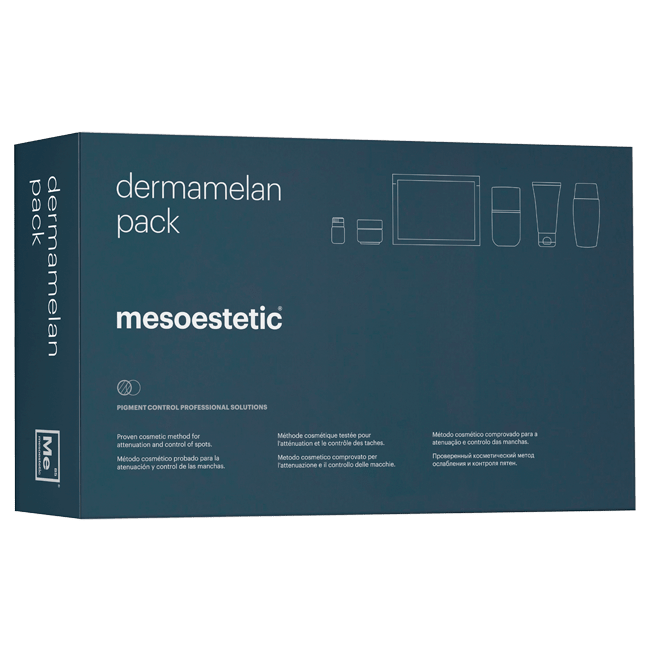 dermamelan pack
topical depigmentation method for medical use
Cosmetic whitening method effective against melanin skin spots. It effectively combines the professional medical treatment and maintenance at home for the rapid bleaching of all kinds of skin blemishes at any time of year. Suitable for all skin types
Mesoestetic Dermamelan is a topical depigmentation method for medical use. You can look forward to a significant reduction in patches, only one week after starting the treatment. Rejuvenated and luminous skin appears with the continued use of the maintenance products.
New Dermamelan Pack includes:
Dermamelan Mask,
Maintenance Cream,
Oil Removing Solution,
Mesoestetic Melan Recovery
Mesoestetic Melan 130+ Pigment Control.
Rapid lightening action:

 

Intervening in the advanced stage of melanogenesis.
For all kinds of skin blemishes of melanic origin:

 

Particularly efficient in reducing localised epidermis blemishes.
Any season of the year:

 

even in summer, followed by use of total sunblock to guarantee treatment effectiveness
Good tolerance, all skin phototypes:

 

All Dermamelan formulas have been rigorously prepared to guarantee maximum tolerance. Apt for all phototypes and cases.
Proven efficiency:

 

Numerous "in vivo" and "in vitro" tests performed.
Lightening and luminosity:

 

It contains embelishing agents which equalise skin tone giving it luminosity.
Dermamelan aims to reduce and eliminate skin blemishes of melanic origin.

Application of Dermamelan inhibits the melanogenesis process paralysing melanin production for a long period of time during which corneum stratum flaking plus the action of the macrophagic cells taking the melanin deposits with them.

Reversible inhibition of tyrosinase activity

Inhibition of the tyrosinase is only activated during treatment application. When finished, the enzyme recovers its activity producing new melanin, particularly if there is solar stimulus. Due to this, application of topical depigmentants must be reiterative to obtain results.

Inhibitor action without damaging melanocyte

Under no circumstance does tyrosinase inhibition make the melanocytes disappear, but simply paralyses or stops melanin production, without risk of white blemishes appearing. Dermamelan action causes complementary inhibition of other enzymes involved in the eumelanin production process, like dopa tautomerase, among others.