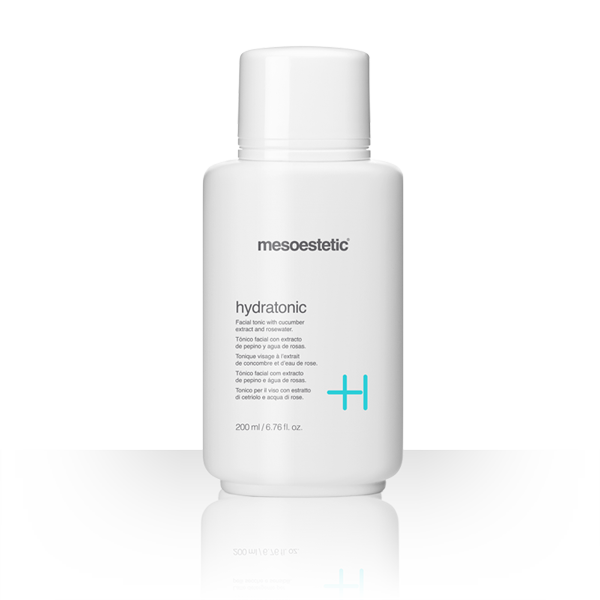 COSMECEUTICAL SOLUTION BY MESOESTETIC®
Facial toner lotion with an astringent effect for all skin types. Eliminates residual impurities and decongests the skin, leaving it fresh, smooth and soft. Its alcohol-free composition respects the pH of the skin and prevents dehydration.
Active ingredients
Cucumber extract
Decongestant, astringent and antioxidant.
Rose water
Moisturizing and astringent.
Indications
Facial toner lotion, in the home performance line, indicated as complementary daily hygiene and makeup removal phase for all skin types. Used before application of any home treatment, it facilitates subsequent skin absorption of the active ingredients.
Instructions for use
After the cleansing phase
Following the cleansing phase, soak a cotton disk and apply to the bust area, neck and face using a sweeping motion. Then, perform upward movements with the hands until the product achieves full penetration.