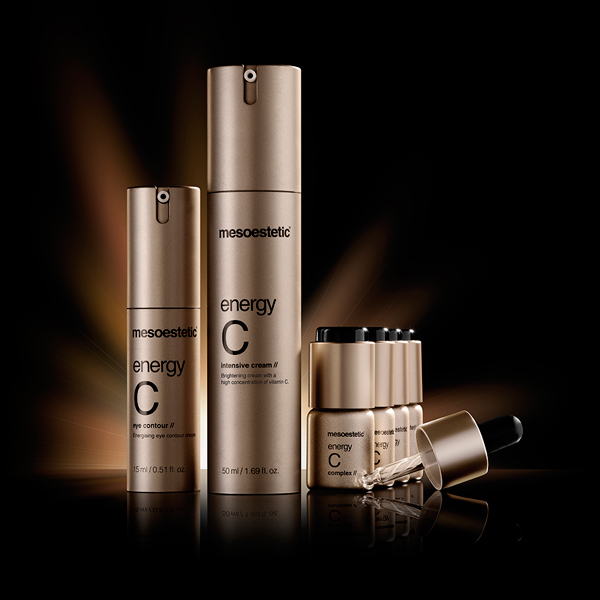 BRIGHTENING SOLUTION BY MESOESTETIC©
Antioxidant line containing a high concentration of vitamin C for an amazing brightening effect. Helps combat the first signs of aging. The line includes 3 home care products and one professional salon treatment.
Vitamin C
Vitamin C (ascorbic acid) is a preventive ingredient against skin aging. When applied topically, it remains on the skin for 48 hours, thereby having 30 times the therapeutic effect of oral vitamin C. If effectiveness has been shown in a number of in vitro and in vivo studies that have demonstrated the following properties:
Double antioxidant action
energy C has the capacity to neutralize free radicals and regenerate the cell membrane
UVA and UVB photoprotection
After neutralizing free radicals, vitamin C has both a preventive and palliative effect on oxidative damage to epidermal cells caused by ultraviolet radiation. When applied prior to sun exposure, vitamin C acts as a biological photoprotector. After exposure, its anti-inflammatory action helps reduce solar erythema.
Brightening effect
energy C brightens your face, improves pigmented lesions and prevents the formation of dark spots.
Home Care
TAKE CARE OF YOURSELF AT HOME WITH ENERGY C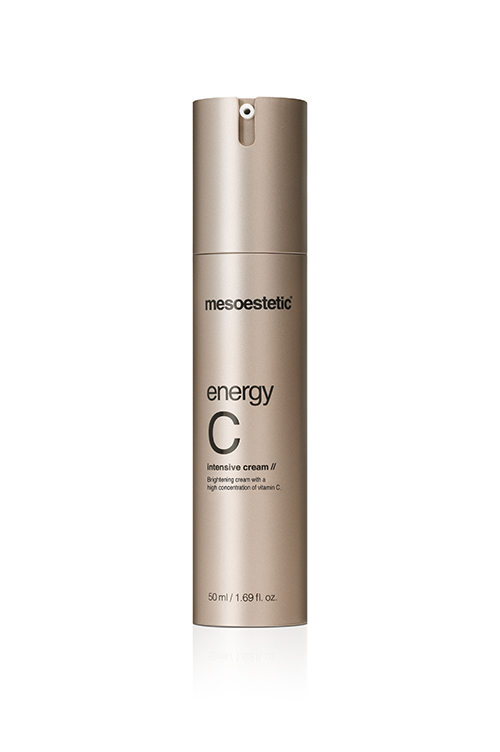 energy C intensive cream
Brightening cream. Unifies the tone of the skin and counteracts the damaging effects of ultraviolet rays.
energy C eye contour
Cream for the eye contour which enhances hydration and tone, counteracting the appearance of the first wrinkles in this zone.