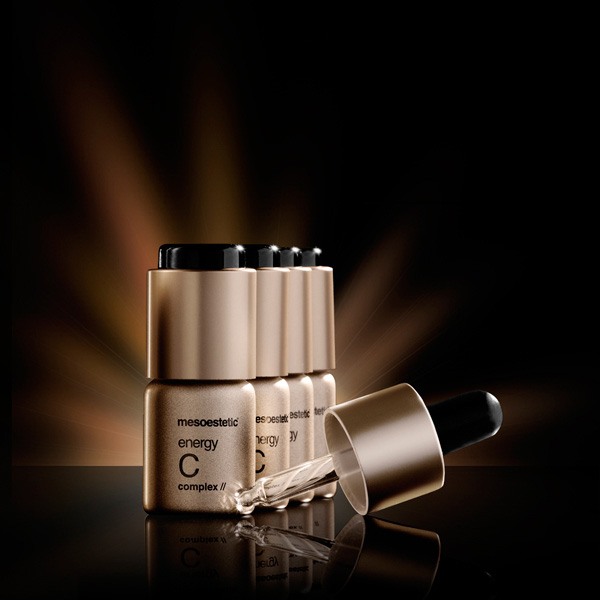 BRIGHTENING SOLUTION BY MESOESTETIC®
Intensive 4-week treatment with antioxidant, hydrating and tightening action. Stimulates the skin's ability to protect itself against free radicals. Improves the nutrition and elasticity of the skin, combating fine wrinkles and expression lines.
Exposure to the sun, smoking, strict diets and stress causes the skin to oxidate and lose luminosity.
With the passage of time, the face takes on a more "cardboard-like" look and the first wrinkles appear.
energy C is a cosmeceutical line with high concentrations of vitamin C designed to combat the first signs of chrono- and photoaging.
Details of energy C complex
Active ingredients
Vitamin C
Ascorbic acid 10%. Applied topically, it has a dual antioxidant effect: it neutralizes free radicals in cells and contributes to vitamin E regeneration, which is essential for protection of cells' lipid membranes.
Osilift
Plant-based tightening agent with anti-wrinkle properties. Flash lifting effect.
Vitamin E
Improves the nutrition and elasticity of the skin, combating fine wrinkles and expression lines.
Indications
Treatment indicated for visibly boosting the hydration and luminosity of the face and neck, achieving a global tightening effect.
Instructions for use
Monthly treatment
Apply the contents of one pipette (1 ml) at night to the face, neck and bust area using a gentle circular massage until completely absorbed. Ultra-concentrated vitamin C (10%) is segregated in the protective cap to keep its properties intact until the moment of use. Once the vitamin C is released, the serum must be kept under refrigeration and used within 7 days. Each vial corresponds to a week of treatment. To maintain the skin in optimal condition, repeating the treatment every 4 months is advised.
Home Care
TAKE CARE OF YOURSELF AT HOME WITH ENERGY C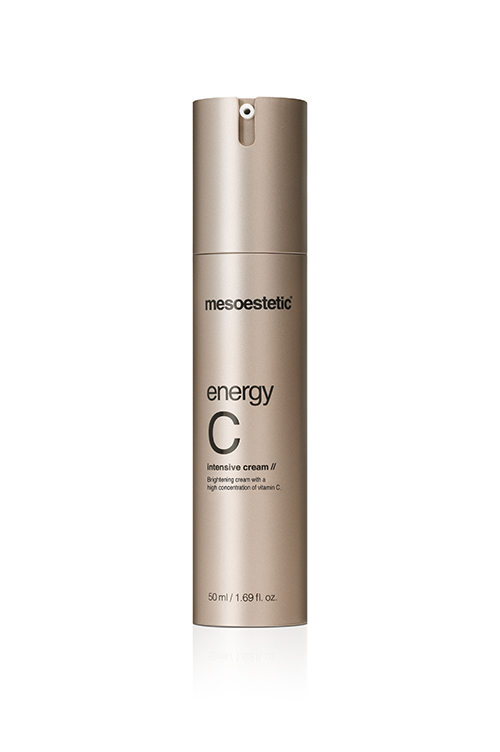 energy C intensive cream
Brightening cream. Unifies the tone of the skin and counteracts the damaging effects of ultraviolet rays.
energy C eye contour
Cream for the eye contour which enhances hydration and tone, counteracting the appearance of the first wrinkles in this zone.