DEPIGMENTING SOLUTION BY MESOESTETIC®
Post-treatment cream applied at home to improve skin brightness and tone. This cream belongs to the dermamelan product line, the mesoestetic® solution for reducing and eliminating pigmented (melanin) blemishes.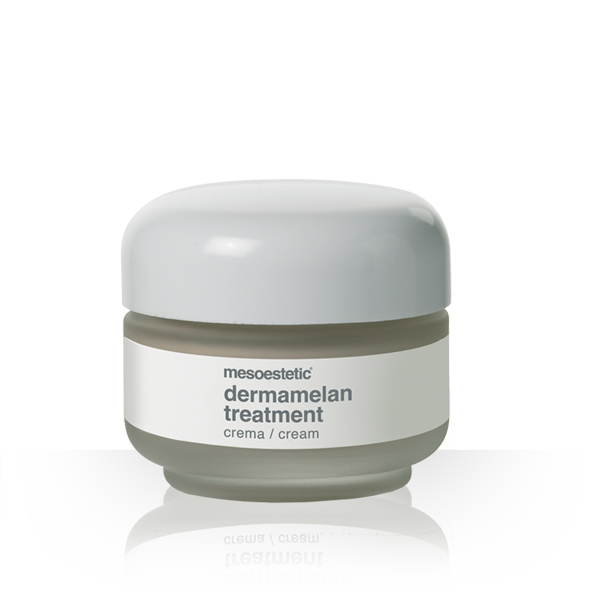 Pigmentation concerns are a growing, global issue; they affect more than 90% of adults over the age of 50. Regardless of skin color, they are a significant issue because of their unattractive appearance and negative psychological and emotional impact, affecting quality of life. Skin hyperpigmentation is caused by abnormal production of melanin, the pigment responsible for skin color, and is a consequence of uncontrolled, localized overproduction of melanin by the melanocytes, causing irregular skin coloration and dark spots.
Details of dermamelan treatment
Indications
Dermamelan treatment is indicated as a home maintenance cream in cases of generalized hyperpigmentation. Following professional medical treatment, the "3, 2, 1" method is recommended as outlined below:
During the first month after treatment, apply

 

3 times a day: morning, midday and night.
During the 2nd and 3rd months, apply

 

2 times a day: morning and night.
From the 4th to the 7th month, apply

 

once a day: at night only.