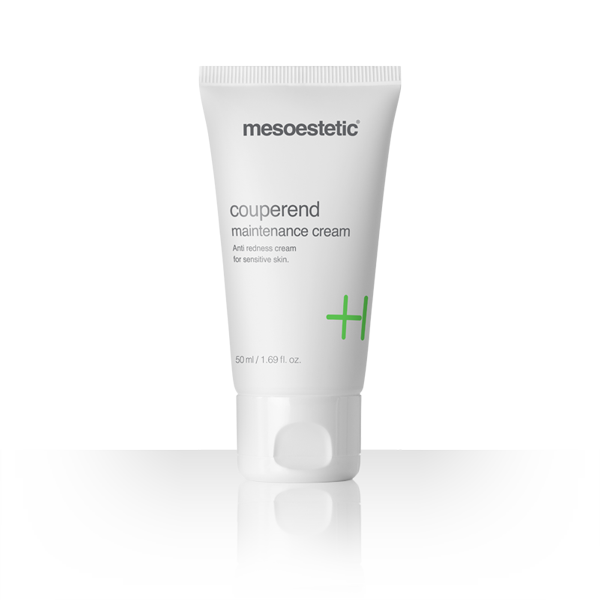 couperend maintenance cream
COSMECEUTICAL SOLUTION BY MESOESTETIC®
Cream for sensitive skin prone to diffuse redness and/or visible surface microcapillaries. Its soothing and decongestant action helps to minimize skin irritation and redness.
Details of couperend maintenance cream
Active ingredients
Centella asiatica
Regenerating, moisturizing and protective.
Sweet clover extract
Vasoprotective and anti-inflammatory.
Troxerutin
Increases vein tone and diminishes vascular hyperpermeability.
Bilberry extract
Protects capillary permeability.
Hesperidin
Venoprotective
Indications
couperend maintenance cream, in the home performance line, is indicated for hypersensitive and hyper-reactive skin types with couperosis and rosacea.
Instructions for use
Morning and night
Apply twice a day, morning and night, following cleansing and toning of the bust area, neck and face using a gentle massage until completely absorbed. In the morning, complement the treatment by applying dermatological sun protection.