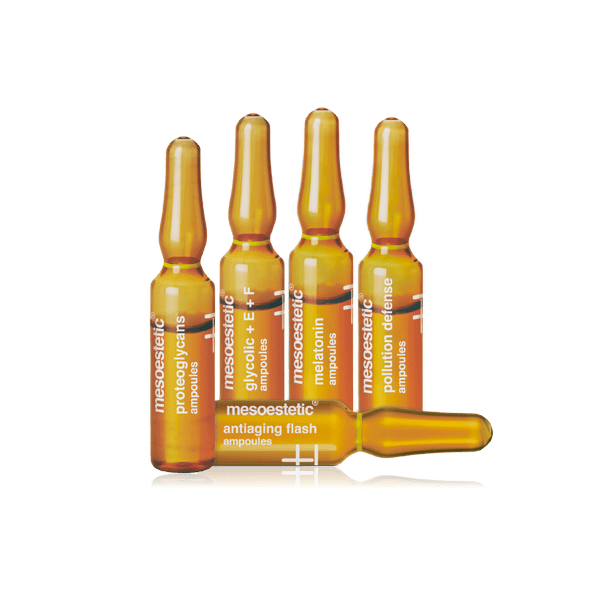 concentrated active solutions
OPTIMUM DOSE OF ACTIVE INGREDIENTS FOR A VISIBLE RESULT
mesoestetic® home ampoules come in five highly concentrated exclusive formulas contained in individual sealed glass ampoules to ensure optimal dosing of the active ingredients for visible results. 
Optimum dose of active ingredients for a visible result
5 specific formulas to suit different needs.
Concentrated solutions for visible results.
Packaging that ensures the optimum dose with each application.
Proven efficacy in in-vitro and in-vivo tests.
Formulas tested under dermatological control.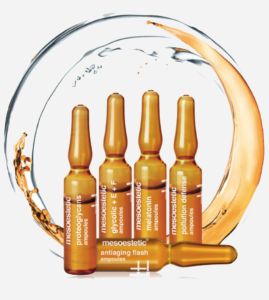 Instructions for use
The lower flap of the pack includes tools to help open, apply and store the product.
1. Open the ampoule using the opener provided on the bottom of the pack. Place on the neck of the ampoule and break.
2. Attach the nipple to the open ampoule, remove the cap, turn it upside down and press the body of the nipple to modulate the flow of product.
Apply to clean dry skin before your usual mesoestetic® cream treatment. Spread over the face, neck and neckline and massage until completely absorbed.
3. If there is any product left over after applying it, replace the cap on the nipple and store the ampoule in the holder supplied with the pack.
During treatment it is strictly necessary to apply a daytime product with a very high sun protection factor that is suited to the needs of the skin type, such as mesoprotech® advanced solutions.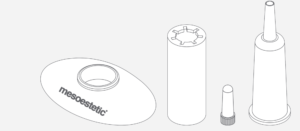 Home Care
TAKE CARE OF YOURSELF AT HOME WITH CONCENTRATED ACTIVE SOLUTIONS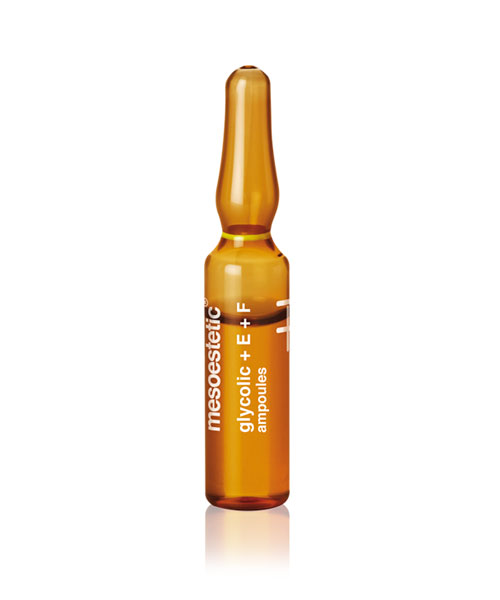 glycolic + E + F ampoules
Renewing and exfoliating solution. Minimizies imperfections and enhances skin tone and luminosity.