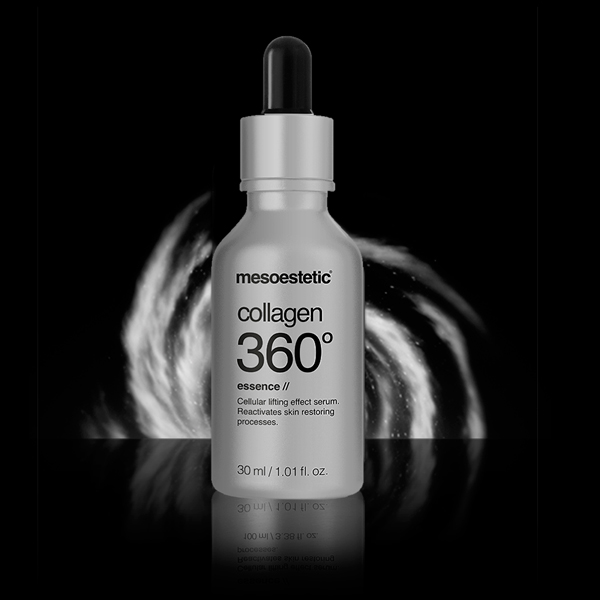 FIRMING SOLUTION BY MESOESTETIC®
Facial serum with a lifting effect that reactivates collagen synthesis, with tightening and redensifying action. Treats loss of firmness and wrinkles, improving the quality and strength of the skin tissue. The skin recovers its vitality and elasticity, pores close and wrinkles are smoothed.
Collagen is the main component of the dermis responsible for firmness and tightness of the skin. With the passage of time, its synthesis declines, resulting in a loss of facial volume. collagen 360º is a cosmeceutical line with high concentrations of enriched marine collagen designed to counteract the reduction of collagen, improving the elasticity of the skin thanks to its redensifying, firming and tightening action.
Details of collagen 360º essence
Active ingredients
Enriched marine collagen
Maintains the amino acid level and stimulates the formation of new collagen.
Chronosmart peptide
Detects the skin's needs at all times, synchronizing skin cell biorhythms for 24-hour, intelligent anti-aging action. By day, its action awakens the skin, boosting its self-protection potential, and by night, it increases the skin's ability to repair and renew itself.
Peptide complex
Stimulates the genes involved in the process of renewing the dermal matrix.
Hydroxyprolisilane
Activates collagen and elastin production, increases cell proliferation and improves repair processes.
Nicotinamide
Powerful antioxidant. Helps unify the skin tone.
Age Smart Beauty technology
Chronosmart peptide
The chronosmart peptide detects the skin's needs at all times, synchronizing skin cell biorhythms for 24-hour, intelligent anti-aging action.
Day: awakens the skin, promoting its self-protective potential.
Night: increases its capacity for repair and renewal.
Indications
Indicated for recovering the firmness, density and elasticity of the skin. Closes pores and smooths wrinkles. Its texture, very lightweight and rapidly absorbed, has perfect bioaffinity with the epidermis, immediately leaving the skin with a velvety finish.
Instructions for use
Morning and night
Apply 2 or 3 drops of the product on perfectly cleansed skin in the morning and at night, tracing the facial oval.
Home Care
TAKE CARE OF YOURSELF AT HOME WITH COLLAGEN 360º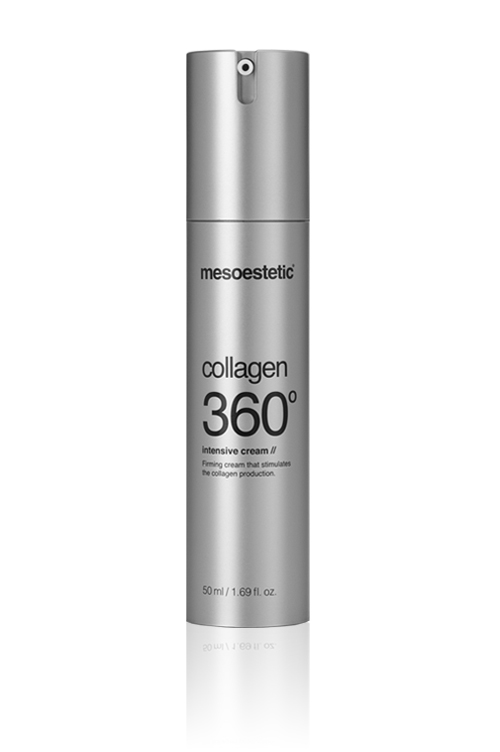 collagen 360º intensive cream
Firming face cream with enriched marine collagen that increases the firmness and density of the skin.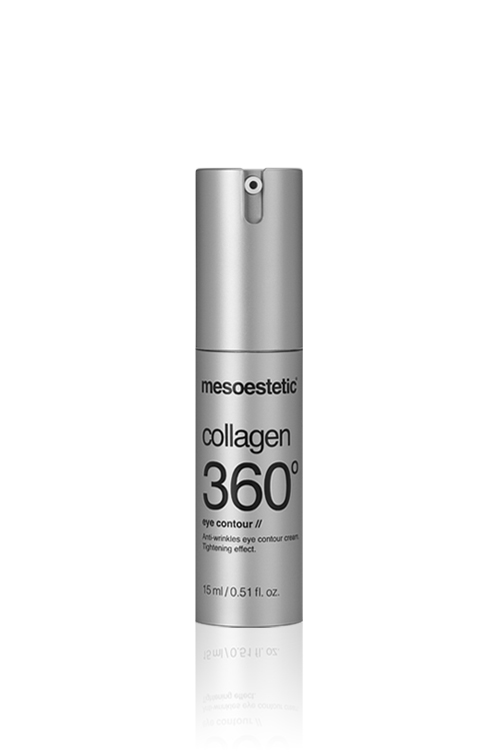 collagen 360º eye contour
Eye contour cream with tightening ingredients that smooth the eye contour and visibly reduce wrinkles by stimulating collagen regeneration.