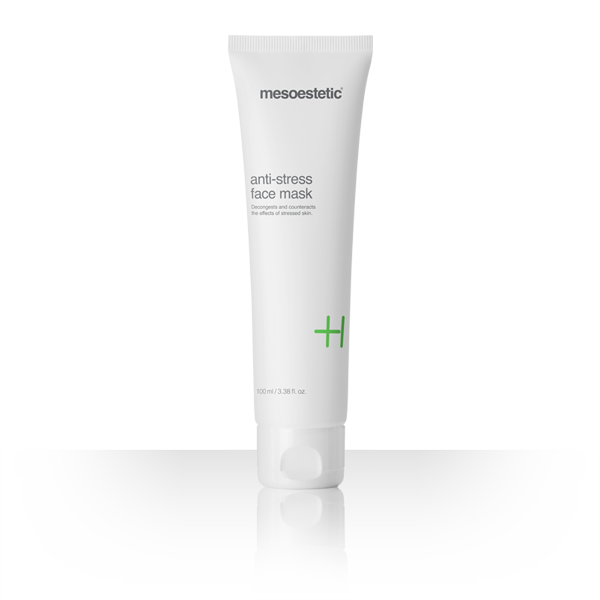 COSMECEUTICAL SOLUTION BY MESOESTETIC®
Soothing and repairing mask for all skin types, even the most sensitive. Has decongestant, anti-inflammatory and antioxidant properties thanks to its complex formulation. Helps to replenish the skin and soothes irritations, redness and swelling.
Details of anti-stress face mask
Active ingredients
Aloe vera
Anti-inflammatory properties. Soothes irritations, redness and swelling.
Calendula extract
Soothing and protective against aggressions. Reinforces the skin's defensive capability.
Cammomile extract
Epithelial regenerating, antiseptic and decongestant.
Indications
anti-stress face mask, in the home performance line, is indicated for soothing irritations and redness and replenishing the hydrolipic layer of areas exposed to environmental aggressions (sun, wind, temperature changes, etc.).
Instructions for use
3 times a week – 10 minutes
Apply a thick layer on perfectly cleansed skin and allow to work for 10 minutes. Wash off with water. Use up to 3 times a week as an ongoing treatment for sensitive skin.