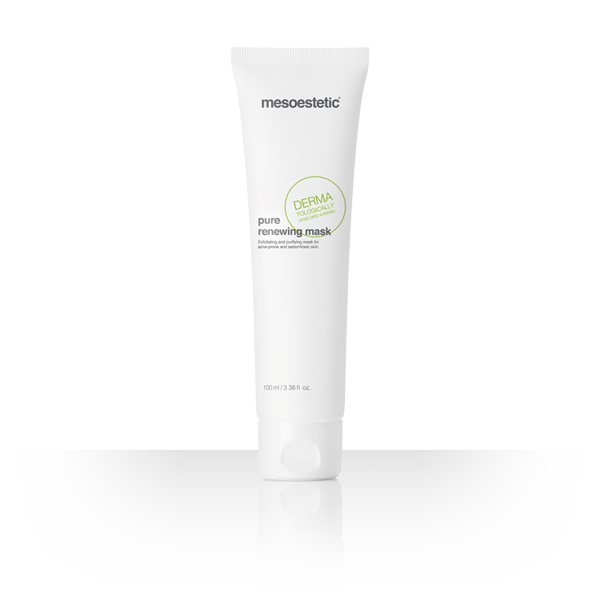 ACNE SOLUTION BY MESOESTETIC®
Weekly pore unclogging and purifying facial mask for skin types prone to acne and seborrhea. The incorporation of inert grains in the exclusive m.acne complex™ provide the mechanical exfoliating and cell renewal action for optimal control of oily and acne-prone skin types.
Acne vulgaris is caused by an androgen excess that promotes an increase in keratinization and follicular peeling, as well as sebum secretion. This in turn triggers obstruction of the skin pore and subsequent inflammation through the opportunistic action of bacterial flora present on the skin, giving rise to the typical acne lesions in the form of comedones, papulae, pustules and residual hyperpigmentation.
Details of pure renewing mask
Active ingredients
Bexaretinyl complex
Chemical exfoliating retinoid that boosts cell renewal of the pilosebaceous unit.
Kaolin
Exfoliating action and absorption of excess sebum, which improves skin softness.
Instructions for use
Once a week
Once a week apply a layer of pure renewing mask on cleansed skin, avoiding contact with the eye contour and mucus membranes, and allow to work for 5-10 minutes. Next perform a gentle friction massage to help the micro-particles carry away the impurities from the stratum corneum. Remove with abundant water.Subsequent application of dermatological sun protection SPF50+ is advised in the case of exposure to solar radiation. Do not apply the pure renewing mask during a period when the patient is being treated with the acne-peel system.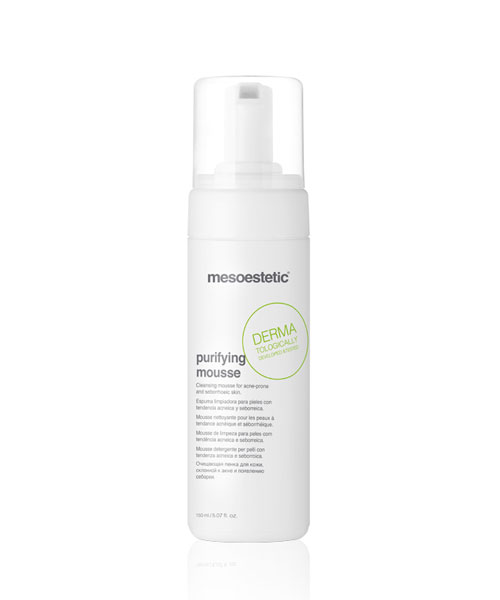 purifying mousse
Daily cleansing foam for purifying and sanitizing skin types
prone to acne and seborrhea.